A Little Bit About Us
A Modern Approach to Teams, Company & Culture
We're a fully remote team changing the way the world buys and sells enterprise software — and we're looking for the best talent to make it happen. We believe that great products are built by valued teams. At Tackle, we invest in that belief through thoughtful values, competitive benefits, and a commitment to Tackler growth and happiness.
Which Tackle Opportunity Is Right for You?
No Opportunities Available Right Now
Our Values Are at the Heart of Our Success
Start with the Customer
We succeed when our customers succeed. That's why every role at Tackle leads to the customer. We exist to support, guide, and empower our customers.
Explore and Experiment
We are curious and creative at work, always looking for innovative ways to improve. We continuously iterate and push the boundaries of what's possible. Tackle is a safe place to try new things.
Learn and Grow as a Team
We seek and share knowledge across Tackle. We actively connect and collaborate with others. We welcome different perspectives and invite healthy debate.
Celebrate Wellness
We value work-life harmony and personal well being. We share and appreciate stories of wellness every day. We are remote by design, so all Tacklers have the freedom to be their best selves.
Tackle
Together
We work openly and transparently at Tackle. We are caring, empathetic, and kind. Every Tackler plays a part in our welcoming, inclusive culture.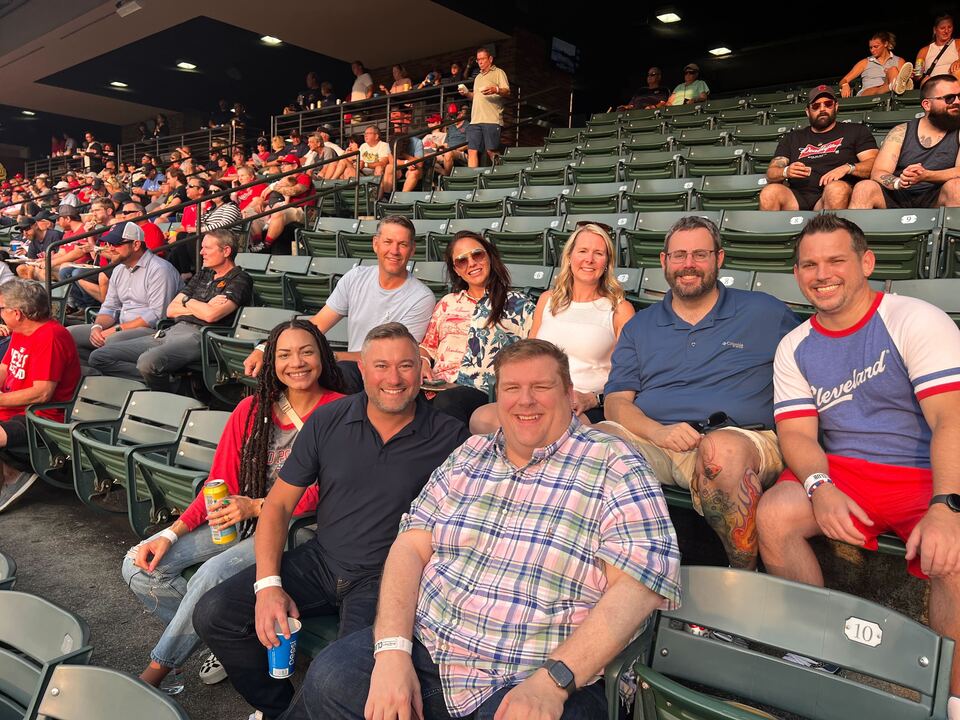 Employee Benefits
Full-Time Tacklers Enjoy These Amazing Benefits
Work remotely (across the US and Canada)
Flexible work hours
Compensation and equity
Medical, dental, vision coverage
Monthly wellness, internet, phone reimbursements
Office equipment reimbursement
Unlimited vacation plan
401(k) Plan
Professional development opportunities and budgets
Off-site events, meetups, and summits
Commitment to diversity, inclusion, and belonging practices through our D&I committee, workshops, trainings, and more
Continual assessment of benefits
The Reviews Are In
The Tackle team is the best group of people I have had the pleasure to work with. Despite working remotely everyone on the team is engaged and supportive as we tackle marketplace issues for our customers. Tackle's company culture encourages me to work hard and play even harder.
Brian Palmer, Technical Support Specialist
I love working at Tackle because the work that we do directly impacts our customers. Our goals are aligned with our customers' and it's clear what we need to do to accomplish them.
Michael Folino, Customer Success Engineer
I'm so thankful to work for a company that prioritizes our mental and physical wellness. Dragging my dog, Bill, out for a good long hike is exactly what him and I need to stay sane.
Emma Drueke, Product Manager
The team at Tackle is such a unique group of people, from so many walks of life, coming together to build and grow a movement we're passionate about. I love being a part of a company that shows up for each other and for our customers.
Erika Childers, Head of Content & Brand
Here at Tackle there is a sense of inherent trust. I feel empowered to do great work and make choices about my work environment that can change day-to-day. Most days I work at my desk, but when I need a change of scenery I can make that happen!
Leigh-Ann Friedel, Software Engineer
Remote-First
Work From Anywhere
Tackle is a fully distributed team. We embrace remote culture because it allows us to live where we can live our best lives and do our best work. Being remote-first enables us to have a more diverse workforce and diversity provides the unique perspectives needed to innovate and succeed. This also helps us foster a better work life balance and means you don't have to make sacrifices to do it. We believe this creates better employees, better products, and better service.
Committed to Diversity, Inclusion & Equality
Tackle welcomes and celebrates diverse team members and is committed to creating a safe and inclusive environment for all employees. At this time, we can only accept applicants who reside within the United States and Canada.
Tackle.io is an Equal Opportunity-Affirmative Action Employer — Minority / Female / Disability / Veteran / Gender Identity / Sexual Orientation
Simply Get Listed & Start Selling