Tackle for Finance Teams
A Rapid Path to Cloud Revenue Recognition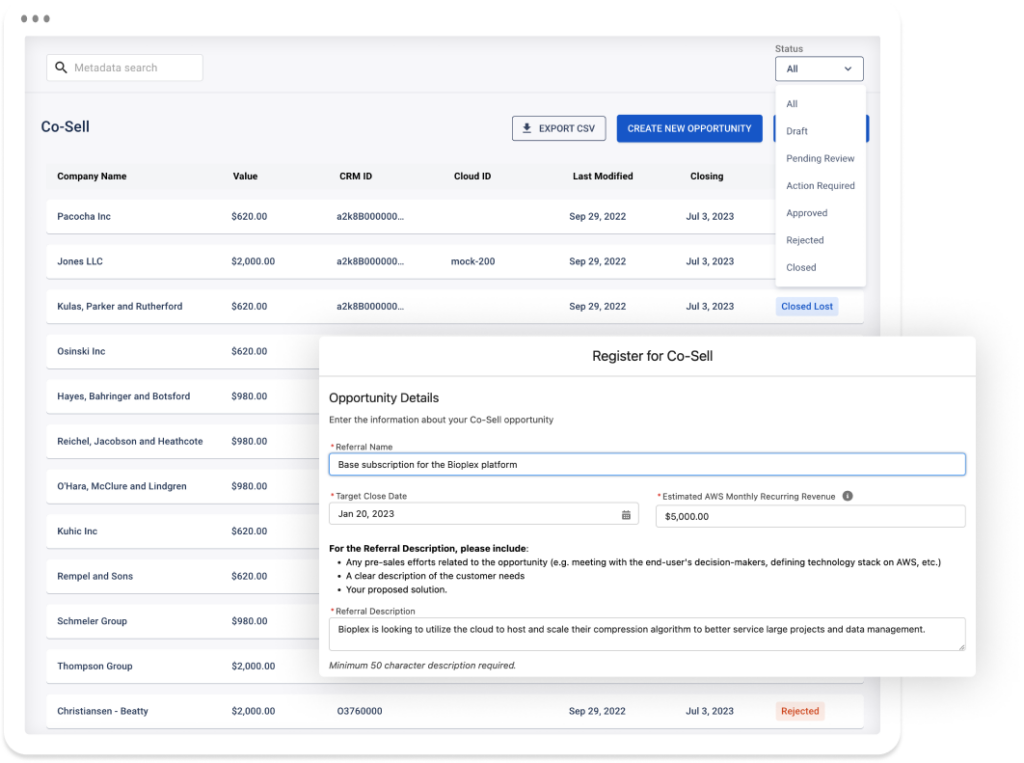 Revenue Recognition
Recognize Cloud Marketplace and co-sell revenue across all Cloud Providers from within Tackle. Get the data you need to book revenue when you need it.
Pricing & Packaging Support
With Tackle, get support for new pricing models such as PLG with a metering option that reconciles pay-as-you-go or overage charges.
Order Notifications
Get instantly notified when an order comes through so you can get revenue on the books right away. Plus, enhance those notifications with additional data points added in Tackle to each order, making it easier to process.
Our Customers ❤️ Us
Tackle's dashboard is a huge benefit to our finance organization and gives us that peace of mind that everything's taken care of. We can close our books within hours with Tackle.
Dan Langille, Head of Microsoft Alliance, Datometry
Incorta Accelerates Time to Value for Customers with Tackle
Incorta helps leading brands gain insights with a modern approach to data management and analytics. In an effort to meet their buyers where they wanted to buy, Incorta's senior leadership began focusing on selling on three Cloud Marketplaces. In doing so, Incorta enables their buyers to transact in their Marketplace of choice.
Incorta Accelerates Time to Value for Customers with Tackle
Read the Story
KEY OUTCOMES
Accelerated sales and deployment time by 67%
100% revenue growth year over year
Expecting at least 40% of total revenue through the Cloud Marketplaces
See How Tackle Is Right For...
Speed up your cloud cash flows with Tackle